This week the resounding theme for me has been to "WAIT".
Are you getting impatient because of some successful friends who talk about  the growth of their businesses, your friends getting married, or just pressure?
See, just "WAIT"!
Be encouraged today because you are not the first to wait.
The Lord answered me: Write down this vision;clearly inscribe it on tablets so one may easily read it. For the vision is yet for the appointed time; it testifies about the end and will not lie. Though it delays, wait for it, since it will certainly come and not be late.. – Habbakuk 2:2-3 
Don't be faster than the Lord who has put the vision in your heart.
But Favour, people are engaging in business and succeeding.
Has God told you it is time to begin? Remember you are different from those people.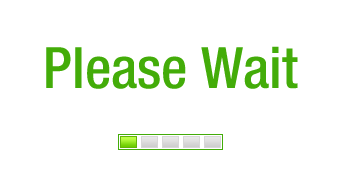 For we don't dare classify or compare ourselves with some who commend themselves. But in measuring themselves by themselves and comparing themselves to themselves, they lack understanding. – 2 Corinthians 10:12
It might not just be business, it might be that idea or marriage. It doesn't matter whatever it is! If the green light is not there, don't do it!
So Favour, how will I know when it is time?
If you are child of God, you will know in your heart. If you are not sure, ask God and He'll let you know.
Afterall, He said
"My sheep hear My voice, I know them, and they follow Me".- John 10:27
"You'd better go to God and find out what to do. You'd better be quiet long enough to hear what He has to say and pay attention to it. You'd better get rid of that fear
and start believing God. Otherwise, the devil  is going to end up getting the best of
you" – Kenneth Copeland
You are so loved and highly longed for,
Favour
Please contact me at favourjacob16@yahoo.com for questions.
Unless stated otherwise, all scriptures have been taken from the Holman Christian Standard Bible (HCSB)